Welcome to Daniel C. Howley Insurance Agency
Auto Insurance for Your Car, Truck, SUV in MD, VA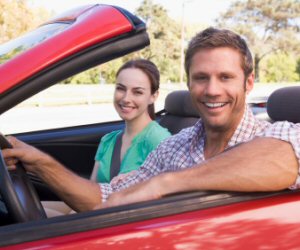 When it comes to your auto insurance coverage, liability limits, deductibles, additional coverages and discounts can vary to meet your needs.

Call us at 301-468-8832 for an
Auto Insurance Quote and receive
a FREE $10 Panera Bread Gift Card.
Limit: One per household.
Save With Discounts
It is often possible to further reduce your auto insurance costs if you qualify for one or more of the many discounts, such as:
Safe Driver
Multi-Car
Age 55 or over
Passive Restraints
Anti-Theft Devices
Anti-Lock Brakes
Multi-Policy
Longevity
Payment Plan
Life Multi-Policy
Youthful Driver
Auto Accident Prevention Course
College Student
Driver Training
Reduced Usage
So why not take a moment to get a no-obligation review of your current policy or request an auto insurance quote. Our experienced agents are waiting to hear from you.
Here at the Daniel C. Howley Insurance Agency in Rockville, Maryland, we are committed to keeping your auto insurance rates as low as possible while still providing you the coverage you need and the best service in the business. Whether you are a resident in Maryland (MD) or Virginia (VA), we know the guidelines so we can help you plan your coverage and avoid costly mistakes down the road.
Auto insurance is your protection from the financial loss incurred because of an automobile accident. Your car insurance policy will define exactly how your insurance company will handle your losses when you submit a claim.
Generally, auto insurance includes several types of coverage:
Bodily injury liability coverage pays for injuries someone else suffers in an auto accident if you are at fault.
Medical Payments or Personal Injury Protection provides reimbursement for medical treatment suffered by you and/or your passengers during an accident.
Property damage liability covers damage you caused to someone else's property.
Collision coverage pays for damages to your own vehicle in case of an upset or collision with another car or object.
Comprehensive insurance covers your loss when you experience fire, theft, glass breakage, or damage to your vehicle from something other than collision.
Uninsured/Underinsured Motorist coverage reimburses for your injuries in case of an accident involving a person without auto insurance, with lower limits that yours which are insufficient to cover your damages, or with a hit-and-run driver.
Optional Auto Insurance Coverages:
Rental Car Reimbursement
Emergency Towing
Loan Security Protection
---
The scope of your insurance coverage and options depend entirely upon the policy and the insurance company providing it. This website is not intended to advise, offer or bind coverage. You should always discuss your insurance issues with professionals such as a licensed and qualified insurance agent like those at the Daniel C. Howley Insurance Agency before making any decisions or choosing a course of action.
>
Here at the Daniel C. Howley Insurance Agency in Rockville, MD, we have been serving the residents and businesses of Maryland (MD) and Virginia (VA) since 1969.
We are a full-service independent insurance agency offering a full range of products from auto insurance to insurance for homeowners, condo owners and renters, and from life insurance to almost any kind of business insurance coverage.
Because we work with some of the best insurance carriers in the business, we help you meet your coverage needs, offer excellent protection and outstanding service at the lowest possible cost.